Today I am enjoying some really peaceful, beautiful music that I am pleased to be able to tell you about.  Daniel Craig, homeschool graduate and former missionary kid, is an extremely talented vocalist.  If you enjoy sacred music in a style similar to Josh Groban, you will appreciate this!  I'm not particularly conservative in my musical tastes, and I have thoroughly enjoyed listening to Daniel's beautiful vocals and inspiring orchestration to these hymns.  There are many that are traditional, and some that have fresh new arrangements.  All are really lovely and I think that other Christian families will enjoy his CD!  It will also make a really nice Christmas gift.
Enter to Win THE END of MYSELF by Daniel Craig
We're pleased to offer a giveaway of 5 copies of Daniel Craig's new CD, The End of Myself (see below). Everyone who enters will automatically win FOUR FREE SONGS.  Read on for some words from Daniel about his background and the development of his music.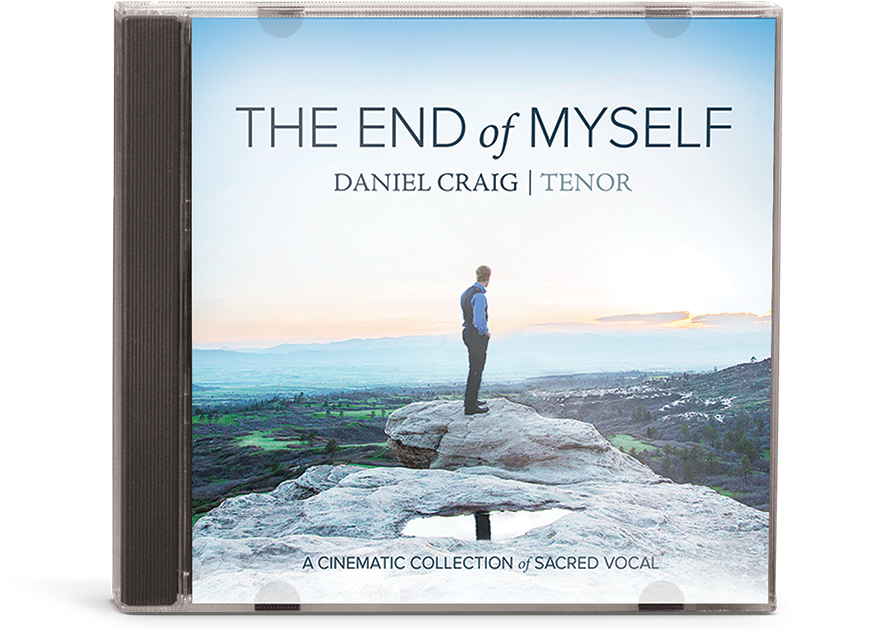 ABOUT THE END OF MYSELF
I can still remember my earliest solos. We were missionaries in Russia, and I was knee-high to a grasshopper. Our family attended a Russian church where we were frequently asked to share our music on Sunday mornings. I always enjoyed those opportunities, except when it meant singing the one song in which Dad had assigned me a solo—in Russian.
Unfortunately for me, that was Dad's go-to song. I'm not entirely sure if he chose it so often in spite of or because of my anxiety, but knowing Dad, the latter is a likely possibility.
Despite whatever emotional consternation I experienced because of those early solos, I'm so grateful that God gave me two wonderful parents, Neil & Mary Craig, who loved God, loved music, and taught me to love God with music.
The End of Myself is a carefully chosen collection of both old and new—but always deeply meaningful—songs, presented in fresh and inspiring settings, designed to edify God's people and evoke fitting praise for an awesome and holy God.
God gave me my voice. He gave me parents and teachers who taught me to use it. And most importantly, He gave me the only good Reason to sing. That reason is summarized in the final line of The End of Myself, "In You there's life at the end of myself!"
"O magnify the LORD with me, and let us exalt his name together."
– DANIEL